Welcome To Garrison Mill's PTA
The Greyhound Fun-Raiser Starts Today!

FUN-Raiser Kick-off Pep Rally - Monday October 16th, hosted by our in-house DJ, DJ B-Rock!
The GMPTA's FUN-Raiser for the 2017-18 school year kicks off on Monday, October 16th! The FUN-Raiser is an obstacle course style event, which will take place during the student's specials period on Thursday, October 26th. Students will crawl, climb, race, and jump their way towards raising funds for our school.
Students can ask friends, family and neighbors to make a donation. Be on the lookout for classroom incentives, as well as individual incentives.
This year 100% of total funds collected through the FUN-Raiser will go directly to Garrison Mill Elementary curriculum enhancements, professional development, and a variety of school enrichment programs. This will be the PTA's only fund-raising event for the year, so PLEASE consider donating.
Here's how you can participate:
Student FUN-Raising goals
**Collect & turn in $50 in donations to Garrison Mill by October 18th and receive entry to the special Bahama Buck's Party during the school day!
**Turn in at least $100 in donations on October 27th (not including earlier donations), and have the chance to enter the cash machine during lunch the week of the FUN-Raiser Obstacle Course
Other ways to participate - that count towards individual & classroom goals:
**Classroom FUN-Raising challenge! Each classroom has a specified goal, once met, the class receives a portion of the funds raised in CASH!
**Challenge a teacher or principal! Sponsor the principal, teacher, or any staff member for $5 per person and have them participate in the FUN-Raiser Obstacle Course. The collection date for this challenge is ONLY October 23rd.
---
Don't wait until it's too late....order your child's yearbook today while price is still only $27!
---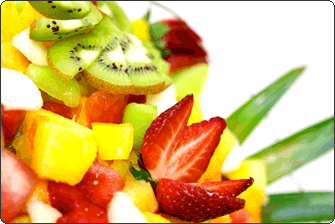 As part of Health and Wellness week, we will challenge the kids to see
how many unusual fruits and veggies they know! We need
some volunteers to help this challenge run smoothly.
Thanks for your help!
---
Information for this year's Reflection topic can be found here. Look for flyers coming home this week. For more information, contact our reflections chair: Kathy Tira at givank@yahoo.com with any questions. The deadline for entries will be October 19.
Upcoming Events
Monday, October 23
Tuesday, October 24
Wednesday, October 25
Thursday, October 26
Friday, October 27
Look Ahead Dates

Use Link to order your yearbook and to Upload your photos.