Welcome To Garrison Mill's PTA
Click to Join GM PTA today and help us raise money for our children and our great school! We can't do this without you! Purchase GM PTA membership today if you haven't already and let's help reach our goal of 100% membership! (*Link to join in under the PTA Store tab above)
Thank you in advance for your continued support,
GM PTA
Signing up with Membership Toolkit is not the same as joining the PTA.
Membership Toolkit is the service that empowers us to make purchases, complete paperwork, and coordinate our volunteer efforts —all on-line. The goal is to save time, and work together more smoothly!
---
Don't wait until it's too late....order your child's yearbook today while price is still only $27!
---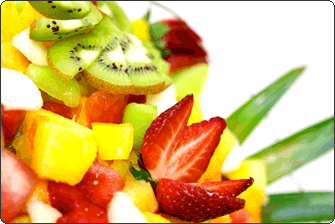 As part of Health and Wellness week, we will challenge the kids to see
how many unusual fruits and veggies they know! We need
some volunteers to help this challenge run smoothly.
Thanks for your help!
---
Information for this year's Reflection topic can be found here. Look for flyers coming home this week. For more information, contact our reflections chair: Kathy Tira at givank@yahoo.com with any questions. The deadline for entries will be October 12.
Upcoming Events
Monday, September 25
Tuesday, September 26
Wednesday, September 27
Thursday, September 28
Friday, September 29
Thursday, October 5
Friday, October 6
Look Ahead Dates

Use Link to order your yearbook and to Upload your photos.